A delightful, beautifully designed novel and photographic journal following Hone, Kara, Pieter, Hemi, Helena, Kay and Tess as they navigate their way through the tragedy of the Christchurch earthquakes.
Scroll down to listen to Earthquakes and Butterflies in 5 part reading on Radio NZ or watch a film of the play performed at Christchurch Transitional Cathedral
Kathleen Gallagher is a poet, playwright, writer and filmmaker. "Earthquakes & Butterflies" is her first novel.
Kathleen received the NZ Playwrights Award in 1993 and the Sonja Davies Peace Award in 2004 for "Tau Te Mauri Breath of Peace". She has authored 3 collections of poetry, 16 plays and 6 feature films.
Her films "Earth Whisperers Papatuanuku", "Water Whisperers Tangaroa" and "Sky Whisperers Ranginui", have played in cinemas and in Film Festivals throughout Aotearoa New Zealand and around the world. She has four children. Kathleen lives in Otautahi Christchurch with her husband, Michael Coughlan who is a wood worker, designer and photographer.
Reviews of Earthquakes and Butterflies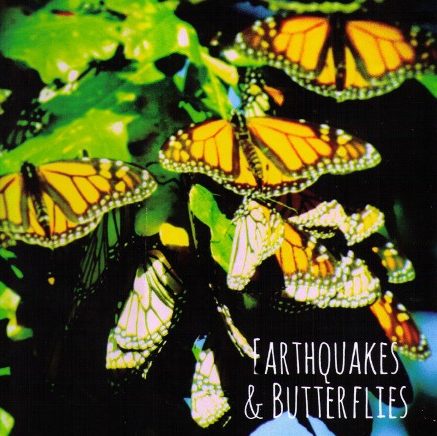 "This is surely one of the finest pieces of writing to come out of the Christchurch earthquakes. Kathleen Gallagher tells, with deep tenderness and compassion, the story and spirit of all that the moving earth laid on the heaving doorsteps of Christchurch…
Jane Hole,"Tui Motu" Nov. 2015,
"This lyrical, impressionistic narrative is immensely engaging. While buildings shake to pieces and the land breaks open, we are lead on a journey through time, inside the reaches of the world of spirit, to the domain of healing."

John Weir
Listen to Earthquakes and Butterflies on Radio NZ
in 5 podcasts