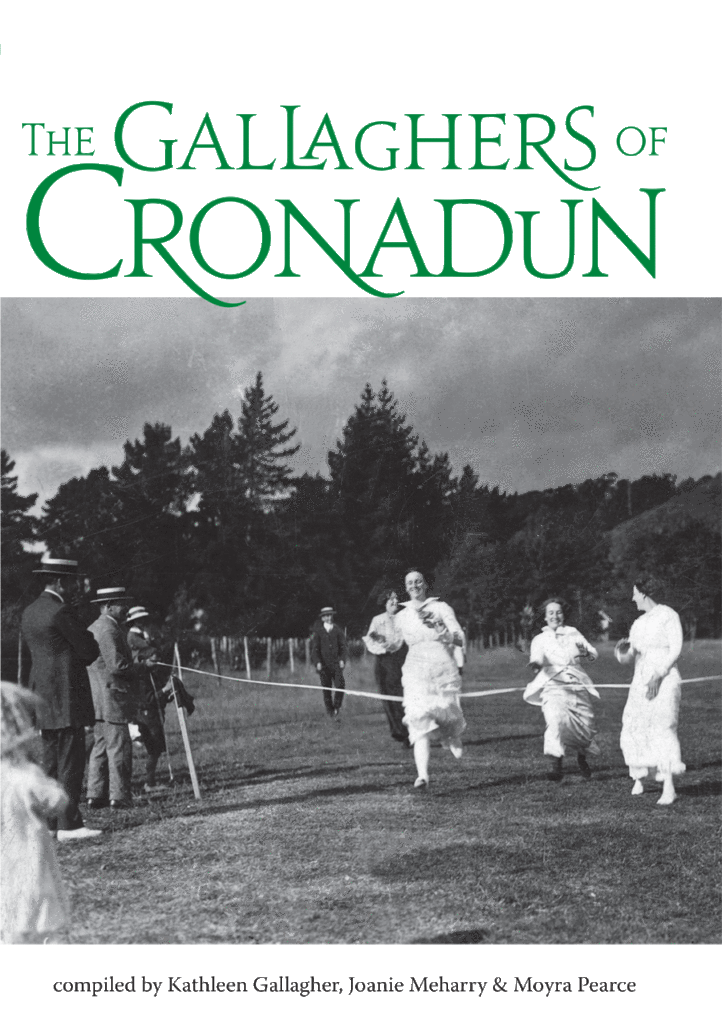 This book is for the bone diggers and those who have listening ears. According to Fr Austin, 'the bone diggers' are those folk who are interested in the roots — the old connections.
In 1981 when Kathleen Gallagher was 24 and living in Wellington she began interviewing Mary Gallagher Crowley, who was 93 years old and living in Palmerston North. 'I would catch the train up and sit with her and my little tape recorder and listen to her stories.' She could say her prayers and the Our Father in Irish and count in Irish, even though she herself had never been 'home' to Donegal.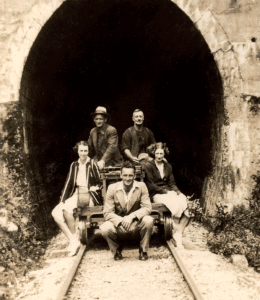 Celia Laverty, Mary's cousin in Donegal sent letters about those who remained in Ireland and about the three boys — Timothy, John and Dominck Gallagher — leaving home to come to New Zealand in the 1860s, and the two nephews — John and Tim O'Donnell — and one niece — Mary Campbell — who followed them in the 1890s.
Celia writes — 'I remember Grandfather Tully talking of the brothers going, landing in Reefton, in north of the South Island and building huts to live in.'
This new book is a compilation of oral stories and genealogical records about James Gallagher and Sheila Dubh (Black Sheila) McDevitt Gallagher and their descendants.
It encompasses the Irish Diaspora of the 19th Century, the journeys which led many to resettlement in America, Australia and New Zealand, and the achievements and misfortunes of their evolving families through to the 21st Century.
Editors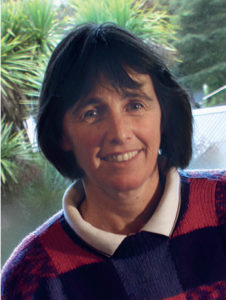 Kathleen Gallagher is a poet, playwright and filmmaker. She received the NZ Playwright of the Year Award in 1993 and the Sonja Davies Peace Award in 2004 for the film Tau Te Mauri Breath of Peace. She lives in Christchurch, New Zealand and is a descendant of John James Gallagher who came to New Zealand from Ireland in 1863. She collated the first 'Gallaghers Of Cronadun' book, with her father Basil Gallagher in 1986.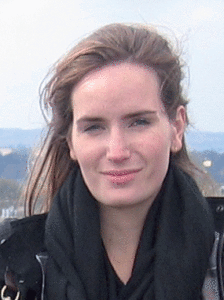 Joanie Meharry is a graduate of Bates College with a BA in Political Science, which she received in 2007. She is currently working towards an MSc in Islamic and Middle Eastern Studies at the University of Edinburgh in Scotland. Joanie has dual citizenship with the United States and New Zealand. Joanie is a great-great grand daughter of John James Gallagher.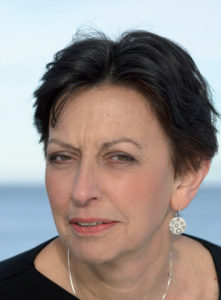 Moyra Pearce is a third generation pakeha New Zealander and a great granddaughter of John James Gallagher. Though descended from Irish, Scottish, Shetland and English immigrants, the subculture of her formative years was Irish Catholicism. She lives in Wellington where she was born and where she now manages a family business. She is also a sociologist, and in 2007 was awarded her PhD for research on aspects of New Zealand identity encompassing ethnicity, culture, nationality and religion.