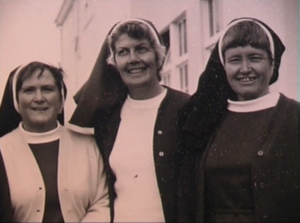 In 1918 the Sisters of Mercy founded Villa Maria School with 9 pupils in an old house on 16 acres in the country near Christchurch. This film explores the story of the Sisters of Mercy of Christchurch and their pupils, what they were up to and what they got up to in the world…
We made Spirit of Mercy Ngā Wāhine Atawhai for the 100th anniversary of Villa Maria. It is very special to take a glimpse of an institution over a hundred years and see how it moves and breathes and has its being and how it survives and reinvents itself during all manner of times and places and rapidly reconfiguring world events – migrations, depressions, hunger, wars, protests, Vatican II, difficult bishops and clericalism, earthquakes, environmental collapse, epidemics…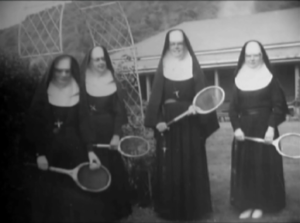 Interviewing teachers and 4 of the principals gave me a huge respect for teachers and principals and of the amazing work they are called to do – on a daily basis with students and buildings and grounds – and in the case of the earlier sisters – with feeding everybody. Also inspiring were the young women at school today and recent leavers. Sure footed, compassionate, visionary, and secure in their identity.
The Sisters of Mercy inspired us. When I was at school they were caring for boarders, praying, studying Vatican II and scripture and teaching it to us and putting it into action, studying university degrees, and teaching us. The sisters worked to educate girls and women to be articulate in the world and to carry the vision of mercy to every corner of our society. They inspired many of their past pupils to be engaged in this movement for change and as a result, they have had a massive influence throughout all areas of NZ society.
The thing that shone through over the whole 100 year period is that Villa girls are educated in mercy, empathy, compassion, clarity (see, judge, act) and love in practice – meditation, music, intercessory prayer, song, watching out for others, keeping a listening ear, make sure no one feels left out, how to always be able to offer a comfortable cup of tea!
Prior to my era during the post WWII period school was stricter and tighter. In the '70s we had an easier run in terms of discipline. Although the surface of things may change – school uniforms, no cows, no potatoes, no white gloves and panama hats, few sisters in their habits, lots of lay teachers, a less authoritarian style of teaching, the heart of the matter – the heart of the school and the founders original kaupapa – that of Mercy and of growing in Mercy – remains the same and has not altered in the least.
Sr Mary Hanrahan says, mercy is to do with the practice of loving kindness, and the current principal Deborah Broshnan says Mercy is counter-cultural, it is a life choice and it is at the heart of Christianity. Mercy is to do with being aware of doing unto others as you would have them do unto you. Mercy now include how we treat and care for our environment.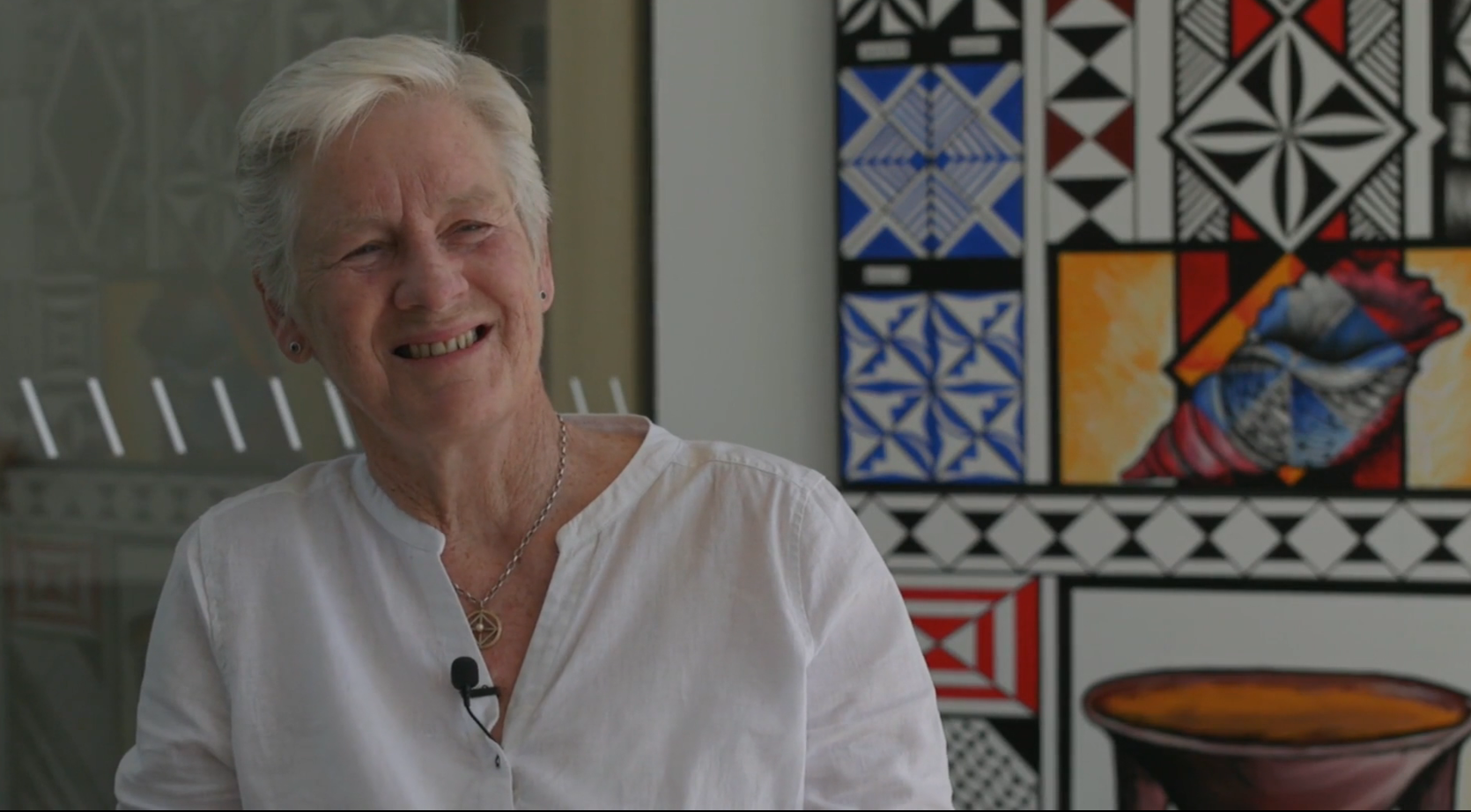 Feedback on the Film from past pupils
"I watched the film, last night, and I absolutely loved it, thank you very much! As you say, it's such a special time to release it, particularly as we have more time on our hands to sit back and really enjoy it. I was delighted to know just about everyone, who was interviewed, which made it even more precious. I had temporarily forgotten, until listening to Tina Duncan's memories and hearing the beautiful choral works Kathleen and her team had chosen, just how much of an influence being in the choir for my whole time at school had been." – Genevieve Boyle
"Loved this wonderful presentation … great early memories for me pre 1950 and then the following years, all the dear Sisters, especially Sr. Pauline's reminiscences, the Irish story and I had never hears the full of history of Catherine McAuley before either … we loved our days at Villa, mine covered 6 years, clear as a bell in my memory.
Regards, many thanks for putting this online, we are in full lockdown John & I in our retirement home at Eastcliffe, overlooking Bastion Point that was saved from housing by our local Marae, watching family walkers, loads of dogs being exercised, and of course, wonderful view of Auckland harbour, seldom a boat to be seen.
Saw myself a couple of times, as well as in the debating team the year we won Bishop Lyons Shield – Me, Jennifer Wills, Alys Gordon-Whyte, Margaret Stopforth, Beth Lennon, Marion Walsh. What a memory !!!" – Mary Stuart (nee Flanagan)
"Thank you so much for sharing" – Jude Walsh
"What a magnificent Easter gift. Thank you." – Freda McGurk
"I am so enjoying watching the film. Thank you so much for sending out the link. It's adding delight to my day in Covid 19 lockdown." – Merrin Cameron
"What an amazing production! Thank you for sharing – I have really enjoyed watching the film this evening." – Judith Keller
"I have watched this twice, thank you, Kathleen for all your hard work.
It was lovely to see bright eyed, smiling Pauline O'Regan, Sisters Clement, Francesca, Alphonsus, Maria Goretti, and all the other sisters from my time, 1959/62.
Sr Jérôme certainly had a very hard time at only 28 being thrown in at the deep end. What an inspiring woman. Well, she has always been to me.
I know I keep in touch with certainly 3 ex boarders regularly and our class meets 4 times per year, living in UK I don't get to all.
Lovely Mary Catherwood was lovely to see her. She does wonderful work in the community.
So, thank you to all those involved…fabulous, and so pleased that singing plays such a prominent role in the life of Villa." – Lynette Grant (nee McCann)
"That was great to watch – thank you. I particularly enjoyed seeing faces of nuns who taught me during my time at Villa – 1967-70." – Val Evans (nee Lindstrom)
"What a privilege to watch this and be reminded of how my faith was formed by my time at Villa and my commitment to social justice was also reinforced. Beautifully put together. Thank you so much." – Maggy Hamilton
"Thank you … I really enjoyed viewing this celebratory video. Loved seeing my cousin Sister Marie Rita speaking. I have forwarded on the video to family members." – Marie Gregan
"A wonderful history and compelling call to action of the power of Mercy… so proud to have an association with this wonderful school!" – Kevin Searle
"Thanks so much for doing this. I was fortunate enough to be able to attend a screening at Villa Maria big so good that others can now enjoy watching it too." – Jo-Ann O'Loughlin
"Such a beautiful 'trip' to take. Loved all the images & vignettes. Very entertaining xx" – Louisa Sullivan
"Great stuff, thanks!" – Anne-Marie Adams
"Thank you for making this available to all of us. It was wonderful to see and to be reminded of the Mercy tradition of Villa Maria College." – Ronel Moore
"Lovely tribute Victoria Perrior. You have not been forgotten.x" – Stephanie Keen
"Thank you so, it is great going down memory lane, especially with Scolar Cantorium, still got the LP somewhere." – Christina Moore
"It was a great evening the night it was screened at Villa Maria a great film." – Suzanne Blackler
"Just watched and it was amazing." – Megan Chamberlain
"This is such a beautiful tribute that you have put together Kathleen. Thank you so much. Pure joy to relive my privileged entire primary and secondary school education at Villa. This has made me appreciate it so much more than I ever have previously." Roxanne Kennedy (1960 – 1972)