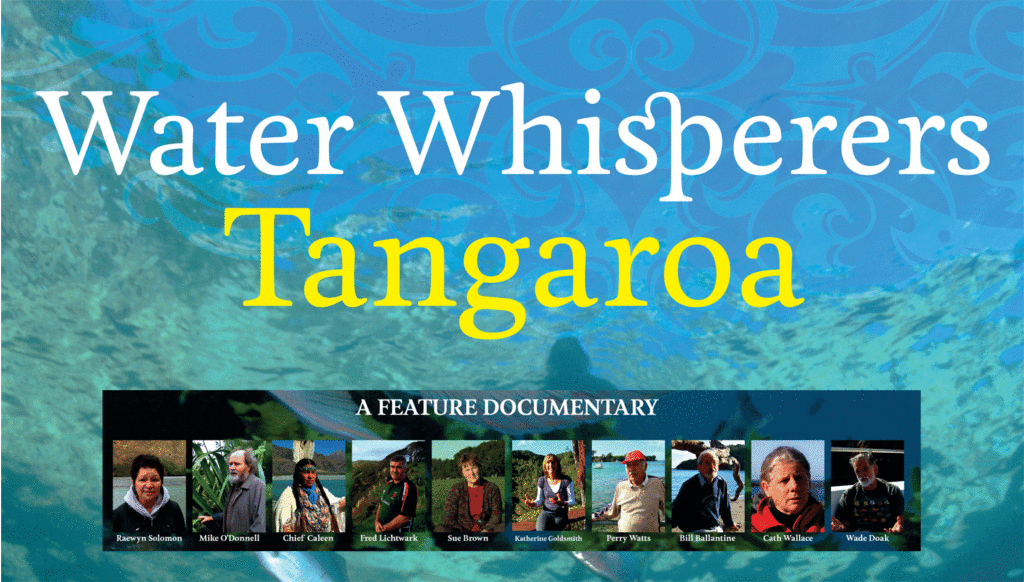 "This beautifully put together and refreshingly optimistic local doco is one of the most enjoyable films I've seen in months … Seeing an eco-doco so informative, entertaining, light of touch and unashamedly Kiwi was a real treat … Four stars, easy … a very accomplished and compelling film."

Graeme Tuckett – Dominion Post, Wellington
This vibrant environmental documentary explores the healing and recovery of polluted and fished out water ways, and the conservation of wild water places – from mountain lakes, through rivers and out into the ocean.
Subtle, sensitive and beautifully photographed – it is a quietly convincing voice amid the clamour. People from very different backgrounds stand together – real about the challenges they face, they show us there are solutions as well as problems.
This is an eloquent and utterly convincing call for greater protection and care of New Zealand's lakes, rivers, coastlines and oceans.
Festivals
FIPA Biarritz, France January 2011
Festival of Flowers Christchurch Febuary 18th 2011
Reel Earth Enviromental Film Festival, Palmerston North NZ May 2011
Maui Film Festival Hawaii,June 2012 (selected)