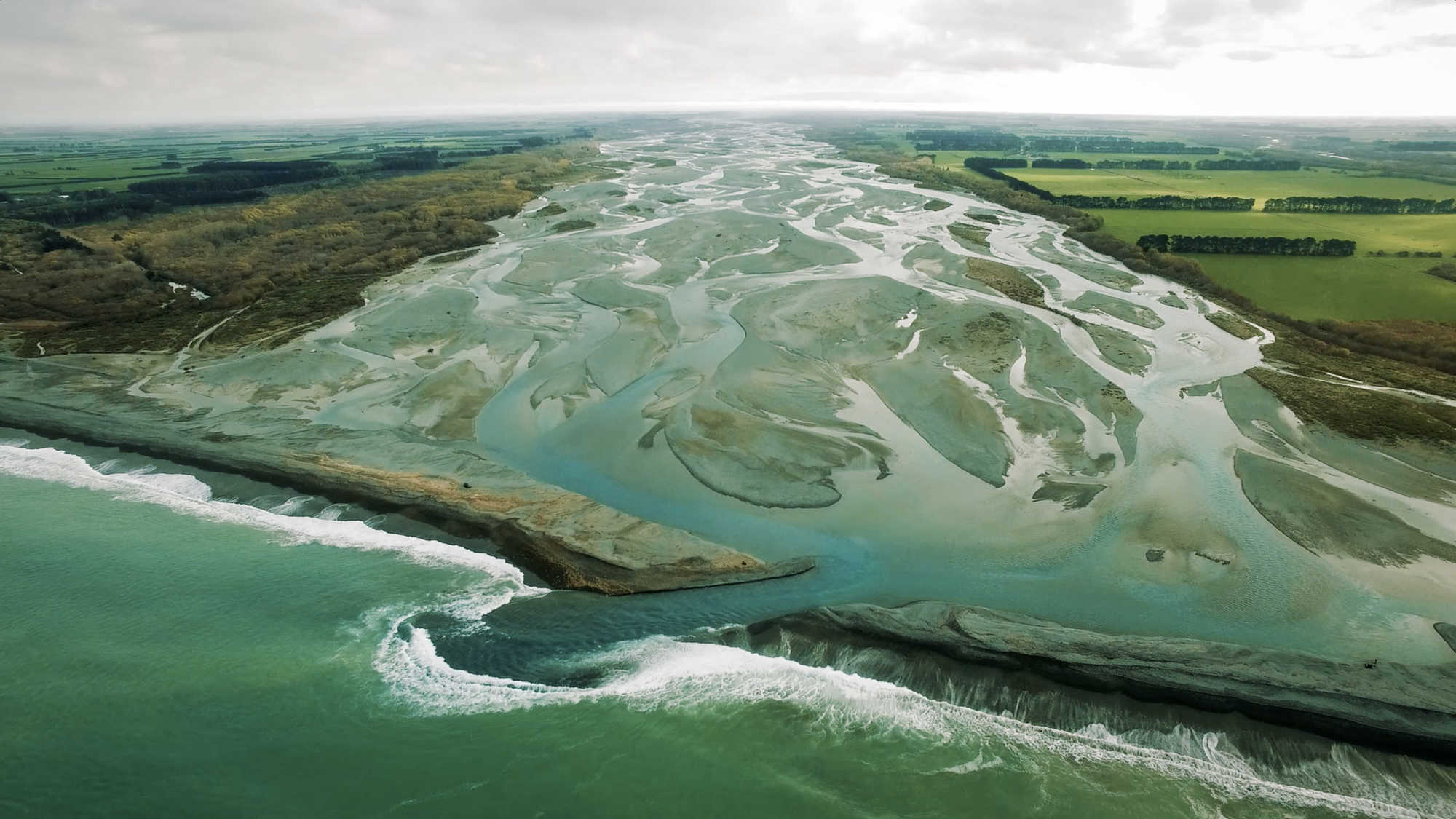 Walking Canterbury's Rivers
Filmmakers Gaylene Barnes and Kathleen Gallagher travel the alpine to spring rivers of Canterbury over seven weeks to Easter 2017, with seventy kaitiaki – river guardians – fishermen, local iwi, farmers, artists, rafters, scientists, trampers – as they explore above and below the surfaces, uncovering ways through our current freshwater crisis.
Watch the Trailer
– There is something in the water…
Rent – Buy – Stream – DVD New Zealand Only from $6.99
Reviews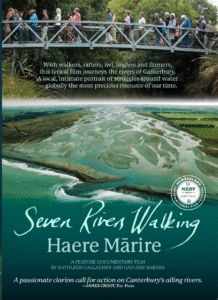 "The film cut through a cultural limitation I carry, that is, a lack of 'felt' awareness with the natural world. It happened as grief began to moisten my eyes. I felt a kinship with these rivers, like that of a relative, a Sibling, an Aunt, a Great Aunt. As I left the theatre I carried away with me an image of the rivers and the soil being the womb of this country, the fertile bearers of life. Surely our role is to support their restoration rather than to render then infertile." Marie Grunke Tui Motu
"This film places the hope of change in a shared love of Canterbury's rivers and riparian environment and a profound appreciation of their ecology." Bill Gosden NZ International Film Festival
"A passionate clarion call to action on Canterbury's ailing rivers." James Croot The Press"…but just let me add 'wow!'
So much gorgeous photography – all that amazing wildlife stuff, stunning underwater shots and the beautiful braids from the air – absolutely loved it – incredible job. And you packed So Much In!" Tanya
"I really enjoyed watching Seven Rivers Walking". It is educational without being preachy. It is inspiring and beautiful." Dr Mike Joy Ecologist
"I went to see the Seven Rivers Walking film on the weekend and was very moved by it and as a result am inspired to get more involved in advocating for, protecting and improving our waterways…" C. F.
World Premiere Christchurch 19 Aug 2017
NZ International Film Festival Top Selling Film 2017