Mothertongue – Offspring – Banshee Reel – Jacaranda
by Kathleen Gallagher, Kate Winstanley and Gen Rippingale
Womens Action Theatre was born in December 1985 in Christchurch. Kate Winstanley and Kathleen Gallagher began writing the script of MotherTongue. Katy Yiakmis, Annmarie Jargose and Alison Dalziel joined us and we began workshopping, rewriting and reworking Mothertongue in the huge living room at Katy's flat by Hagley Park.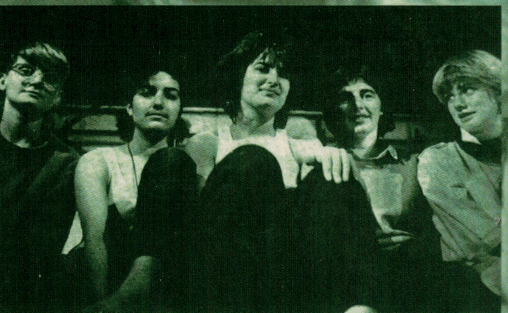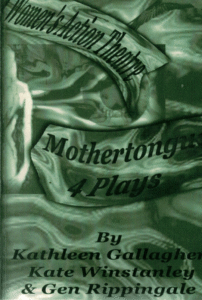 We opened at the Free Theatre on 14 May 1986. The audiences were large and appreciative and the reviews glowing. In March 1987 we toured Mothertongue nationally, with Fiona Roake joining us.
Heather Clarke, Patrice Alpin, Sharon Hunter, Gen Rippingale, Sue Morrison, Suzy Jackson, and Anita Martens joined us over the next productions – Herlot, Offspring, Banshee Reel, Kuwatawata, Jacaranda, and Flying on Terra Firma.
"Direct, polemical, delicate, committed, poetic, touching theatre that moves people so their eyes dance and they walk out of the theatre taller and with a lightness and carrying new understandings."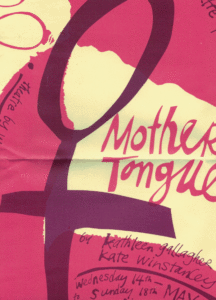 Our work was by women, about women, for everyone. We worked to open people's eyes to a new way of looking, of seeing, of touching base with themselves and each other.
Over the nine years from 1985 to 1993, when Kate Winstanley died, Women's Action Theatre produced 7 plays. This book carries a selection of four of the seven plays of Women's Action Theatre (WAT) 1985 – 1993, Mothertongue, Offspring, Banshee Reel and Jacaranda..